Imagine this. You have published an article after 5 hours of hard work — 2 hours of research, 2 hours of writing, and an hour of editing. However, your story has fewer than 20 reads. Absolutely heartbreaking, isn't it?
Sure, a lot of factors decide the fate of an article you publish — the two important ones for me are the title (obviously) and the featured image.
When creating your blog, it is critical to include a high-quality image that will capture the attention of your readers. You also have the responsibility to make your stories stand out from the rest and to achieve that, your image can determine if the story is clicked or not.
Nowadays, I feel that every third article I read online has a familiar image, most likely taken from Unsplash, which in my opinion is the best free stock photo website. Sometimes, even if the story or article is different if the image is familiar, readers don't click through to read the story.
Of course, there are paid image websites such as Shutterstock, which has a subscription-based model. But when there are free websites available that are good alternatives to Unsplash, you might find it useful.
---
MorgueFile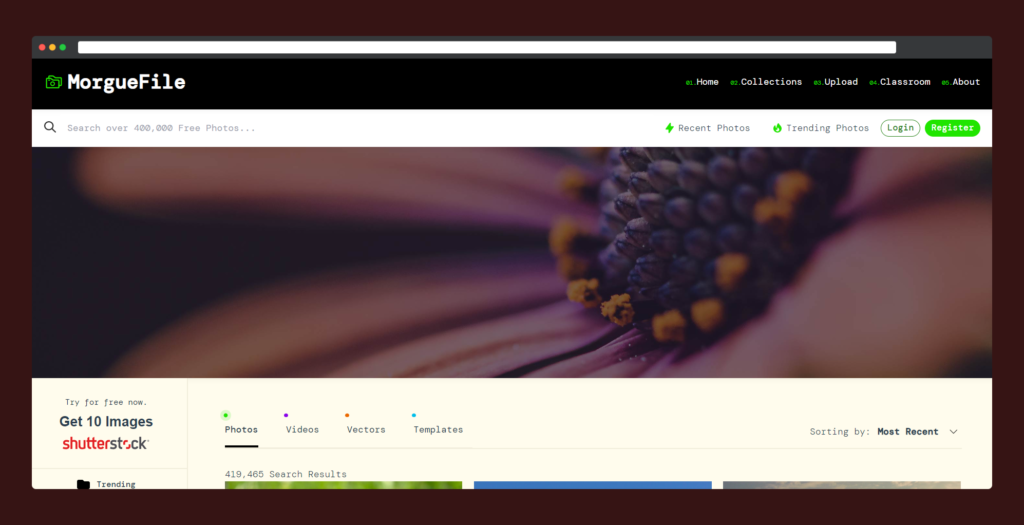 Website link: https://morguefile.com/
As unique as the name of this website is, this website has some unique and non-curated images that you will find. You definitely need to work hard for finding the appropriate image that suits your content when using this site.
Pexels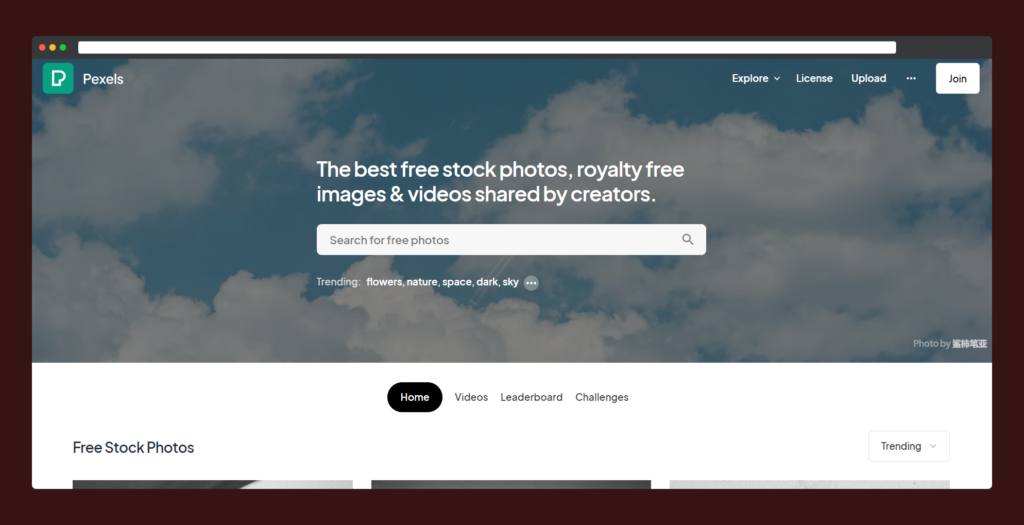 Website link: https://www.pexels.com/
Pexels is one of the few websites that gives Unsplash a run for their money. On some platforms, this website is more popular. For example, creators on YouTube use stock footage of videos to fill their content. The website has millions of high-quality royalty-free stock images and copyright-free pictures.
Pixabay
Website link: https://pixabay.com/
Pixabay has been the free stock photo website of choice for numerous bloggers, especially those who write on WordPress until Unsplash became what it is today. This website has over 2.6 million high-quality stock images and videos that you can use on various platforms.
Burst
Website link: https://burst.shopify.com/
Burst is probably my favorite website because of having high-quality photographs arranged in popular categories, which makes it so easy to search. Although the collection is not as dense as Unsplash, the images found here are fresh and unique.
Picography
Website link: https://picography.co/
Another website that might get you beautiful high-quality images under a free license. You can search with photo tags as well, just like how you do in Unsplash.
StockVault
Website link: https://www.stockvault.net/
Stockvault is another photo-sharing community where over 110,000 images in a variety of categories have been uploaded by photographers and artists around the globe. This website lets you download the images to be used on various platforms.
StockSnap.io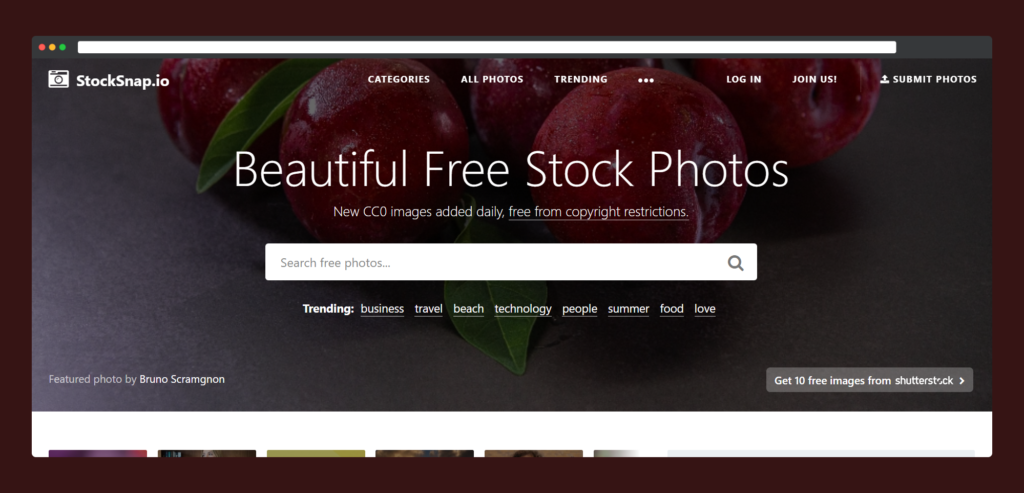 Website link: https://stocksnap.io/
Another website that I like is StockSnap, which has a huge collection of stock images that you can use in your projects. Every day, new copyright-free images are added, thereby expanding the collection.
Wikimedia Commons
Website link: https://commons.wikimedia.org/wiki/Main_Page
This is a special one. Wikimedia Commons is a collection of all the media such as images, videos, voice notes, and so on that are used by the Wikipedia website. It has a huge collection of over 88 million freely usable media.
Although the images you find here are not always high-quality, if you search for an image of a place, rocket, extinct animal, historical event, or even personalities such as Elon Musk or Bill Gates, you find everything here for free. If you didn't know, you need to buy licenses for celebrities to use their images on your blogs from most websites. The website that has it all.
---